Thanks to the Internet, finding help with finishing your homework is easier than ever before. The following links lead to tools which can help you with your lessons, games which will challenge your skills, research material for your projects, and additional bits of information which will make you the envy of your trivia team. Don't forget to ask your parents' permission before accessing any of these sites.
Study Tools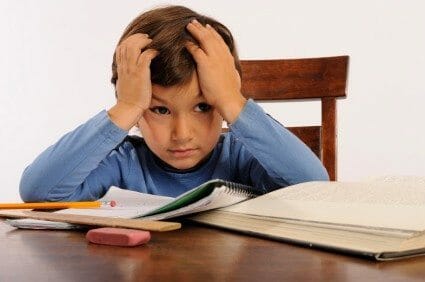 Contains everything you'll need to know about the various schools and styles of art around the world, notable artists, and images of famous works of art.
Consistently maintained since 1996 and contains over 700 links to sites which can help you with your homework.
Contains basic facts about almost anything you'd want to research.
You may need an adult's help with conducting a search, but website for the national library can help you either find the materials you need at your local library or get copies sent to your local library for your review.
Fun and Games
Join everyone's favorite anthropomorphic aardvark in creating your own comics, playing games, sending eCards to your friends and family, or you can even re-create yourself as an Arthur character.
Fun and Games
Presented by the Canadian Museum of History, you can play games which will help you learn more about the First Peoples and more.
Hosted by the Canada Science and Technology Museum, you can play games, fill out crossword puzzles, and learn all about how science and technology can help change the world.
Whether you're a little kid or a big kid, you'll find lots to do and much to learn here. The Homework Zone has tutorials on math, science, and language while you can Create and Share your artwork, jokes, and stories with other TVO Kids. The site is further divided into two sections: TVO Kids (6 to 11) has games, links to video clips from all your favorite TVO Kids shows, and links to free apps your parents can download to their smartphones or tablets, while TVO Kids (2 to 5) has activities and games for you to enjoy with your parents.
Learning Adventures
Did you know that the border between Canada and the U.S. isn't exactly a straight line along the 49th parallel? Learn more about the world's longest shared border from CGP Grey.
Created by young adult author John Green and his brother, this web series aims to teach world history, science, literature, and more in an entertaining visual format.
The Royal Ontario Museum presents this look at the Iroquoian Longhouse, complete with its history, a glossary, and a diagram.
Also available in English thanks to the Musée de l'Amérique francaise, learn about the history behind the many cuisines shared by Canadian families, and tell your own family's food history as well!
Who doesn't enjoy looking at cute baby animals? However, with this site, you can also learn about conservation efforts at zoos around the world as well as fun facts about all kinds of animals.
With the help of your teachers, your parents and these sites, any student will be able to feel like the smartest genius.
By: Kim Morrisseau